MOLABOLT
Threaded Bypass Molabolt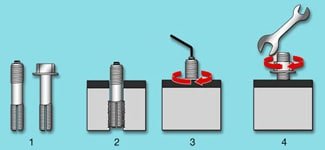 Reuseable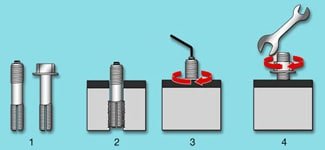 Permanent
Solving the problem of worn or damaged thread
Eliminates the need to repair or discard expensive components because of thread damage and also reduces downtime and assembly time to a minimum.
Available in two versions for permanent and temporary repair.
For urgent maintenance demands the Threaded Bypass Molabolt also comes in a handy kit form.
The Molabolt benefits of speed and ease of application and no special skills or tools required also apply to the Thread Bypass Molabolt.
Particularly suitable for corrosive environments such as in shipping and dockside equipment. Also where machine stoppages need to be cut to the minimum. Those involved in automotive engine, chassis and body work restoration also find this Molabolt invaluable.
Please read also:
For a range of sizes, technical data or to request samples and for more information on the Molabolt Products please Contact our Sales Team .