MOLABOLT
Tailored Molabolt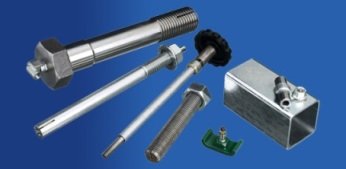 Solving the problem maintaining steel structures in intense heat.
The Molabolt concept can be applied to many and varied applications. We can provide advice and are willing to develop new solutions that apply the Molabolt principles.
Our standard bolts are manufactured in 8.8 zinc and clear steel, these can either have a galvanised or Dorreltech finish. The bolts can also be produced in stainless steel.
For a range of sizes, technical data or to request samples and for more information on the Molabolt Products please Contact our Sales Team .