Building Design & Construction magazine, issue 219 (March 2016) has been released
Please refer to page 88 where Andrews Fasteners have placed an advertisement in relation to an article on Structural Steel company Conder Allslade.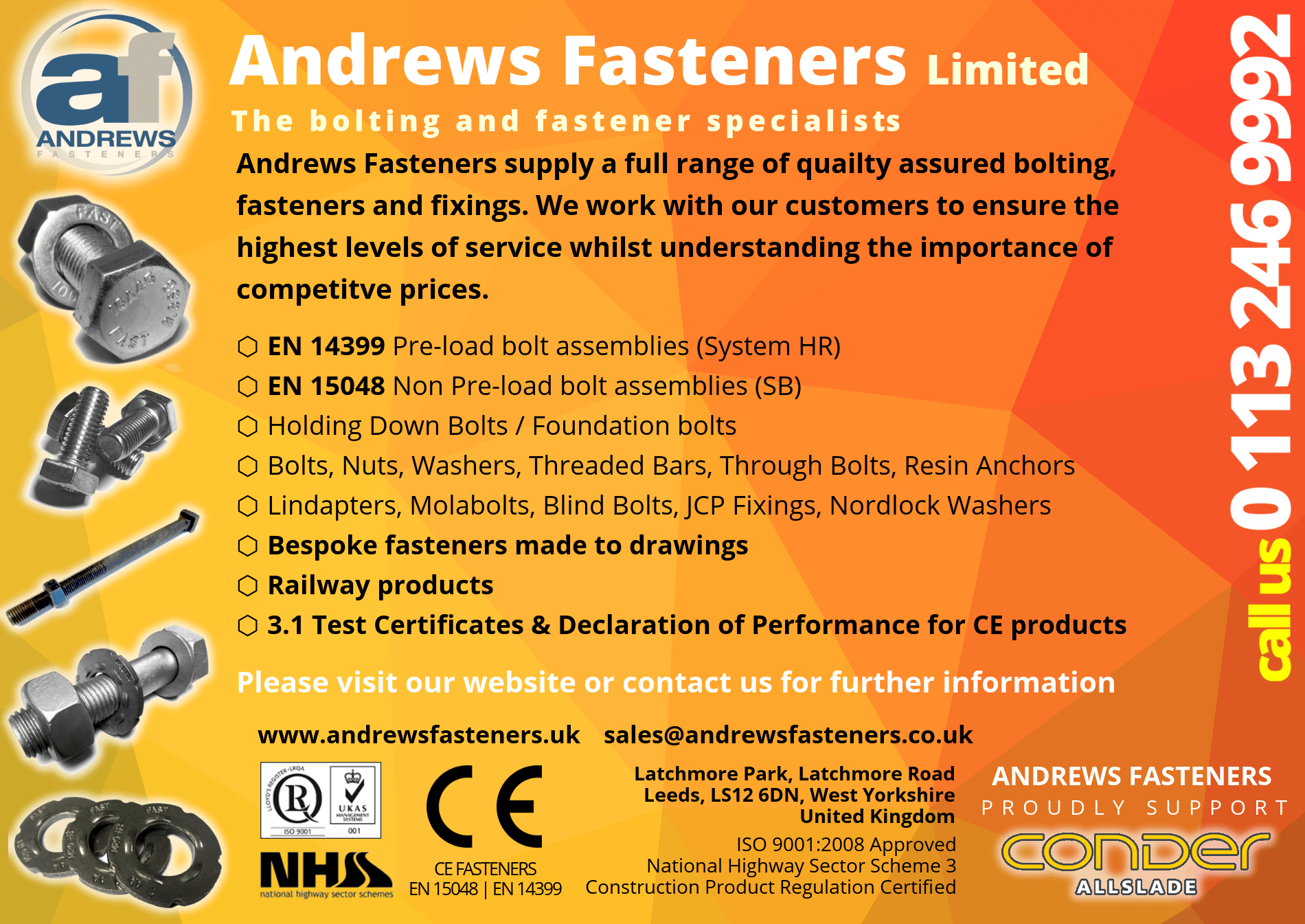 Please see the Digital Edition of the magazine: http://www.bdcmagazine.com/product/march-2016
Synonymous with innovation
Conder designs, manufactures and erects quality steelwork that bears all the hallmarks of the one of the UK's leading steelwork companies. Read more…
Conder Allslade is an innovative company in portal frames, offering contractors a complete steelwork services.
Limberline Road, Hilsea, Portsmouth PO3 5JF
Tel: +44 (0) 23 9266 7531 Fax: +44 (0) 23 9267 9818
http://www.conderallslade.co.uk/
↫ Go back