CE Mark
CE Marking is a mark affixed by the manufacturer who declares that its product meets the essential requirements for relevant European Regulations. For fasteners, it is the Construction Products Regulation (CPR), that becomes mandatory law in all EU member states including the UK and RoI from the 1st of July 2013. This document is the base for the CE marking of fasteners.
This European regulation replaced the Construction Products Directive (CPD) and affects all construction products covered by a harmonised standard or ETA (European Technical Assessment) . Non-preload bolting assemblies have to be supplied per EN 15048-1 and preload bolting assemblies per EN 14399-1 to adhere to the CE marking requirements. Assemblies need to be labelled per the standard and regulatory requirements and supplied with the required documentation (DOP) .
Since the United Kingdom left the European Union, after the transition period, from 1st January 2021, the UK Government has confirmed that the UKCA mark will come into force. This was later changed to 1st January 2023 and on 9th December 2022 till 30th June 2025. UKCA marking will replace CE marking for products placed in Great Britain.
CE marking will continue to be recognised in the United Kingdom until 29 June 2025. From 30th June 2025 only products with UKCA marking will be accepted in Great Britain.
UKCA Mark
UKCA Mark (UK Conformity Assessment) is the new marking that will be required for fasteners placed on the market in Great Britain (England, Wales and Scotland).
UKCA mark is not recognised in the EU market and the product placed there will still require CE Marking to be sold.
The product placed on the Northern Ireland marked will also require CE marking according to the agreement of the Northern Ireland and European Union.
Andrews Fasteners is certified to supply both UKCA & CE marked products as per BS EN 15048 (Non-preload bolt assemblies) and BS EN 14399 (Preload bolt assemblies) .
Customers have to ensure that construction products covered by a harmonised standard or a European Technical Assessment (ETA) are purchased to these standards or ETA and that they are properly marked.
Non-preload bolting assemblies have to comply with BS EN 15048. For dimensional requirements, the relevant product standards should be used ( ISO 4017 , ISO 4014, ISO 4032 , ISO 7091 , ISO 7090, or ISO 7098, etc.). More information can be found on the relevant page .
Preload bolt assemblies must comply with BS EN 14399.
Preload bolt assemblies – System HR needs to comply with BS EN 14399-3 for hexagon bolts , BS EN 14399-7 for countersunk bolts , HR Nuts to BS EN 14399-3 and Washers to Part 5 or Chamfered Washers to Part 6 , depending on usage. Additionally, when supplied with Direct Tension Indicators Washers (DTI) need to comply with Part 9 together with Nut Face Washers and Bolt Face washers .
More information offered by Andrews Fasteners Preload bolt assemblies (HR) to BS EN 14399 can be found here .
All UKCA & CE marked bolt assemblies need to be Assembly tested (BS EN 15048) or Suitability tested (BS EN 14399) and be supplied to the end customer with UKCA and/or CE label and Declaration of Performance ( DOP ) for CE and UK Declaration of Conformity for UKCA.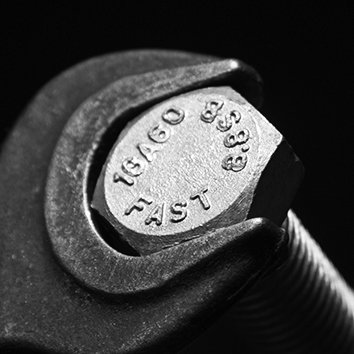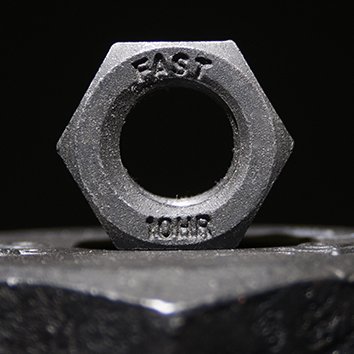 ---
History of CE and UKCA marking
From October 2007 for preload (HSFG) and October 2009 for non-preload (4.6-10.9 Grade Fasteners) products must comply with the Construction Products Directive (later amended by Construction Products Regulation ) with further amendments.
One method of achieving this is to CE Mark the fasteners.
In March-April 2015 Andrews Fasteners were audited by Lloyds Register Quality Assurance (LRQA) for SB assemblies – non-preload fasteners (EN 15048) and HR assemblies – preload fasteners – CE approved (EN 14399) with our scope expanded for HR Countersunk (CSK) assemblies – preload countersunk – CE Marked (EN 14399 Part 7).
Andrews Fasteners leads the way with Non-preloaded structural bolting assemblies (SB) and are leading the way again with High-strength structural bolting assemblies for preloading (HR) – Hexagon and Countersunk.
From 2021 our company become dual certified which allow us to manufacture the product carrying the UKCA mark, for the market in Great Britain, as well as the CE mark, for placing the product in the market of EU and Northern Ireland.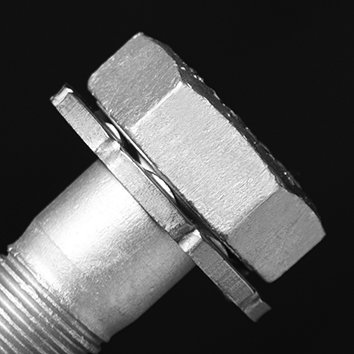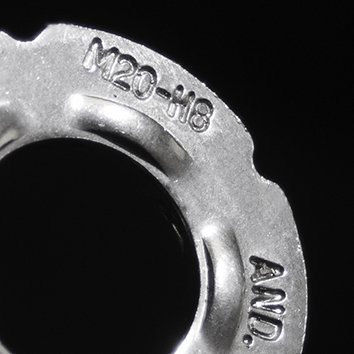 For more information, please head to our Certificates and Approvals section or contact our Quality Department .